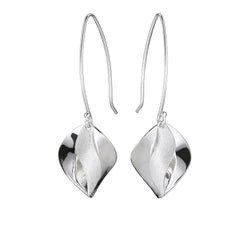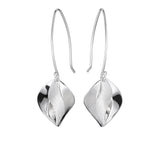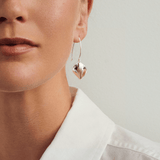 These beautiful Magnolia Earrings are perfect for special occasions as well as everyday use and are made in 925 Sterling silver.
The small leaves are delicately engraved by hand giving them a matte surface, while the big leaves are polished to ensure a beautiful reflection of light. 
They measure approximately 4.5 cm and are also available in 18k gold plated sterling silver.
The earrings are sold as pairs.