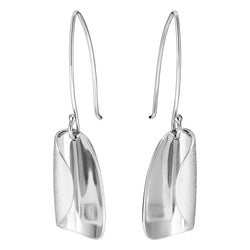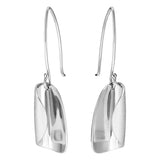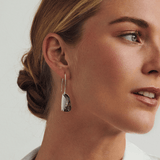 These elegant and unique earrings are made in sterling silver and are perfect for special occasions. 
The outside of the wave has a delicately matte surface, while the inside is hand polished ensuring a beautiful reflecting of light in them.
This model is one of our most loved earrings due to their uniqueness and sculptural elegance.
The earrings measure approximately 5 cm.
Also available in 18k gold plated sterling silver.
The earrings are sold as pairs.