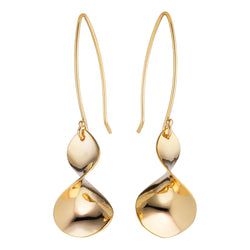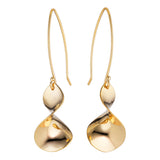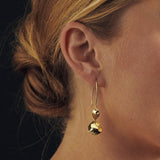 These adorable quivering leaf earrings are made in polished 18 karat gold plated sterling silver (925).
The high polished surface of the earrings ensures beautiful reflections and the twisted form gives them a beautiful playful feel.
They measure 5 cm. Also available in sterling silver.
The earrings are sold as pairs.