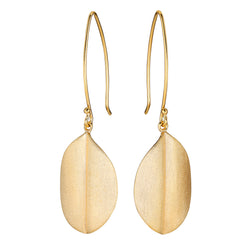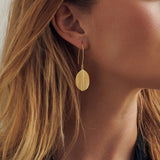 The elegant Gold Grandifolia Earrings are inspired by the beautiful newly unfolded leaves, marking the end of winter and the coming of spring.
These earrings are made in matte 18k gold plated sterling silver (925).
They measure approximately 5 cm.
Also available in sterling silver.
The earrings are sold as pairs.